The Rembrandt Society represents a homage to Dutch artist Rembrandt Harmenszoon van Rijn, considered to be one of the greatest European masters in the history of art.
His work came to dominate what we now know as the Dutch Golden Age spanning the 17th century in the Netherlands. Rembrandt's most famous artistic achievements include portraits of his contemporaries, biblical scenes, self-portraits, and illustrations, and he is recognized as one of the greatest etchers of all time.
In his remarkable self-portraits, he spent a lifetime scrutinizing himself with utmost candor and insistent self-probing. This was not out of vanity but out of interest in the human condition.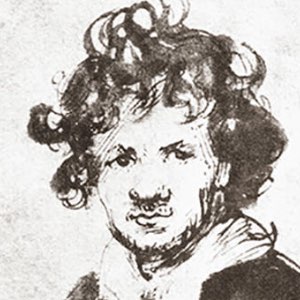 Contrary to the popular idea that Rembrandt was a solitary artist, he identified with individuals and his world was filled with them.
As a draftsman, painter, sketcher and printmaker, Rembrandt is renowned as the master of light and shadow bringing the everyday to vivid life.
He had an outstanding ability to render the human figure with painstaking insight — Rembrandt understood the human soul.
Van Leeuwen & Company, LLC identifies wholeheartedly with Rembrand's passionate artistry and dedication to excellence.
Similarly, we help our clients work towards their personal aspirations and family dreams through individualized, goals-based financial planning, one step at a time.