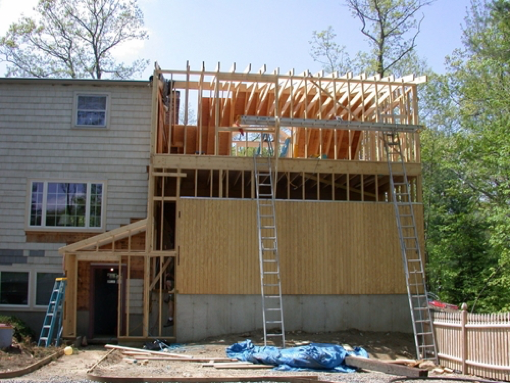 Here you are – approaching retirement and you are trying to figure out the next and best step to take with one of the biggest assets you have – your house.  Your home is the most valuable assets you own, so whatever you save, you need to make sure that you have enough money to finance upgrades, and that the renovations are worth the investments.
"Homes are the most valuable assets you own."
If you are looking to cash out, you need to know which investment in your home will maximize your return on equity (ROI).  According to the 2016 Remodeling magazine Cost vs. Value survey, there are several renovations you can make to enhance the value of your homes. But there are also some surprising remodeling projects that may hit your wallet harder than in years past.
Upgrades that are likely to bring back the best returns
As Baby Boomers, you are nearing retirement or retired, and you want to know one thing when it comes to your home: What do I need to invest in my home to sell at the highest possible price? Curb appeal is great, but as sellers you will need to keep track of where every cent goes – particularly when the asset accumulation phase of your life lessens or is completely finished.
The good news is that the survey found that the average return on home improvement projects jumped 6.7% so far this year over 2015. This is not only impressive, but it exceeded the rate of inflation by 1.4%. For the 30 projects surveyed, the national average resale return was 64%, representing a 62% increase over the prior year.  This means that for every $100 invested in home improvement projects, your return was $64.
The most significant finding in the survey was that simpler renovations and replacement projects had higher rates of return on average than major remodels. Smaller projects like adding more attic insulation or replacing doors generated greater returns than larger renovations like your kitchen and bathroom.
Attic insulations were particularly valuable as the report showed that the cost averages $1,268 nationally, which generated a 116% increase in home value. This was due to improvements in energy efficiency, as usage decreased by 15% on average – representing roughly two free months of energy. Garage and exterior door replacements were also valuable upgrades. The report found that garages and exteriors cost $1,651 and $1,335 on average, with 91.5% and 90% returns, respectively.
Of course location matters, so returns will vary. But the same rules apply as they always did: Where home prices are high and job growth is strong, you can likely count on a higher payback.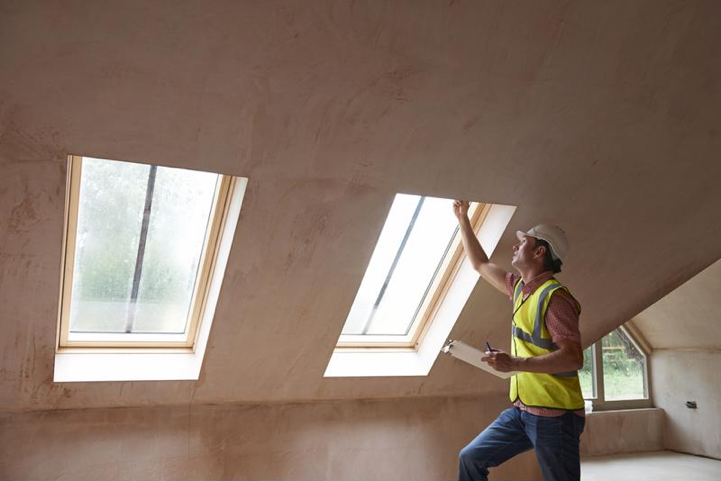 Attic insulation projects topped the list with a 117 percent return.
The survey results
What was surprising in the survey was that some renovations provided a higher rate of return than others.  For instance, kitchen remodels still remain high on the list with an 83% return, but not as high as in years past. The same applied to building a deck or installing new siding – both at 75% return, with roof replacements at 72%, basement remodels at 70%, family room additions at 68% and bathroom renovations at 66%. These rates of return have shifted from years past, especially bathroom remodels, which have dropped to the bottom of the list.  According to an Investopedia report, other projects that still rank toward the bottom of the list include backup power generators and additions of sun rooms, master-suites and home offices.  These projects have become more expensive, tend to take longer periods of time to complete and can be disruptive too.
The bottom line
What you decide to do in order to improve the resale value of your home so that you can maximize the return on remodeling expenses vs. the home's initial cost will vary on a case-by-case basis.  Clearly there are a seemingly endless number of reality TV shows with home improvement ideas, but you first need to determine what is best for you and your family.
At Van Leeuwen & Company, we will work with you to help you prepare when the time if right for you.  We understand your financial goals and unique circumstances. Because of this level of service, we are able to help as you transition to this and the next phase of your life.
The information in this material is for general information only and are not intended to provide specific advice or recommendations for any individual. Historical figures are no guarantee of future results.
[/fusion_text][/fusion_builder_column][/fusion_builder_row][/fusion_builder_container]